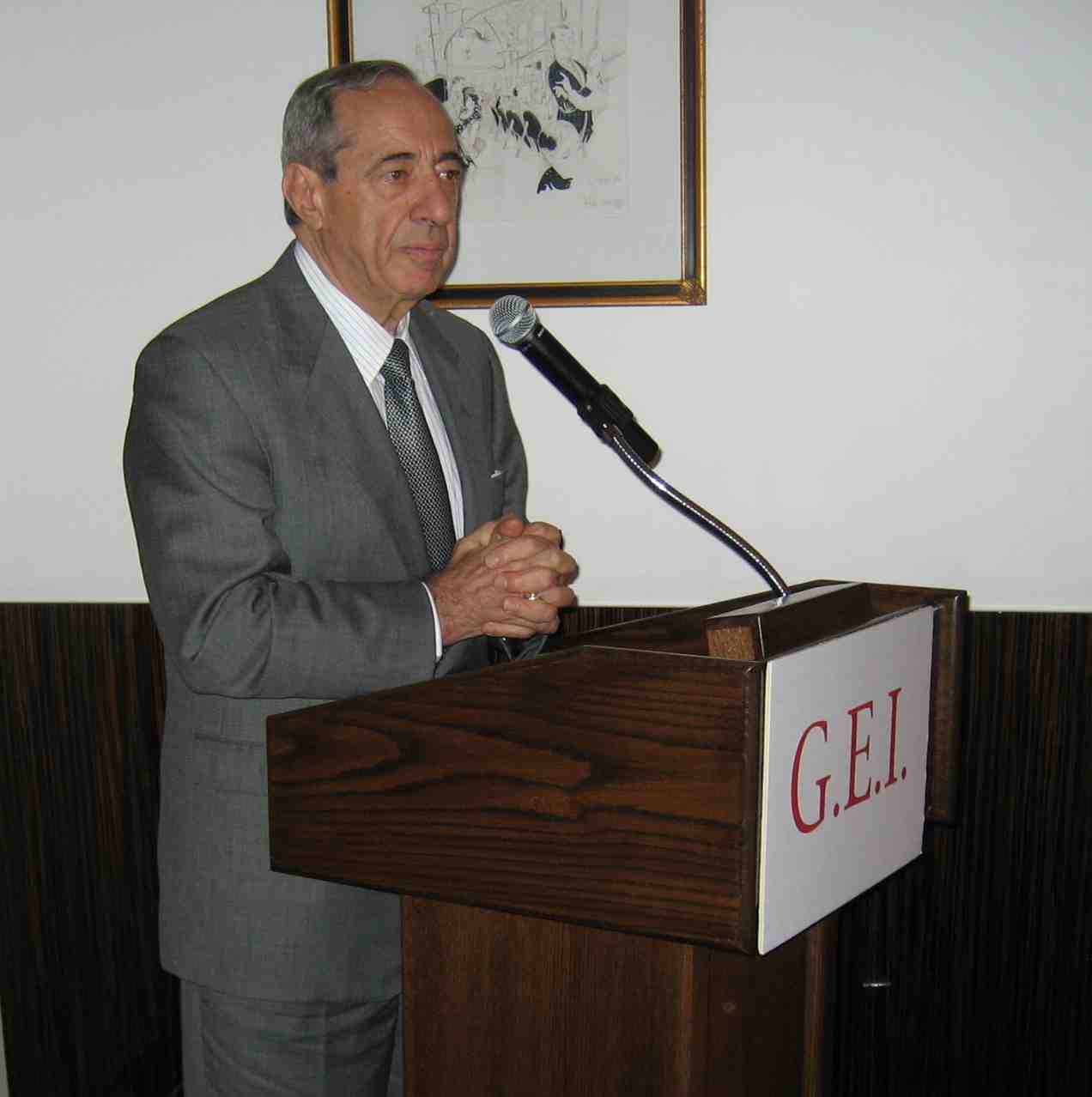 GEI Luncheon in honor of Gov. Mario Cuomo
Mario Cuomo was the longest serving democratic governor in the modern history of New York State.  He was elected New York State's 52nd Governor in 1982, having served for three terms and twice won re-election by setting records for popularity in both contests.  Beginning with his widely admired keynote address at the 1984 Democratic National Convention and his celebrated speech on the relationship of religion and politics at Notre Dame, he has helped define the progressive political landscape for two decades.
In twelve years at the helm of the nation's most populous state, Governor Cuomo steered the State through two recessions, balanced twelve consecutive budgets, created more than half a million jobs, and led the state through two national recessions.  He launched the largest economic development initiative in New York history, spurring private sector growth through billions of dollars of public investment in infrastructure enhancements and the creation of an unparalleled network of high-tech research facilities. 
Having designated a total of 112 judges, Governor Cuomo also set a new standard for both diversity and judicial achievement on the state's highest court, appointing all seven members of New York's highly regarded Court of Appeals, including the first and second women judges, the first black, the first Hispanic and the first woman to serve as Chief Judge.
According to a March 2007 poll of 641 registered voters Governor Cuomo, received a 74 percent favorable rating above those received by Governors Pataki, Carey and Rockefeller, making him the highest rated of the New York governors who served full terms since 1958, a half century ago.
Since leaving public office, Governor Cuomo has returned to the practice of law, as a Partner and now Of Counsel in the New York office of the international firm of Willkie Farr & Gallagher LLP,  and has engaged in a broader practice specializing in national and international corporate law. He has received several very prestigious awards and continues to pursue his wide-ranging interest in public policy, writing articles and books and appearing as a guest commentator on radio and TV.  
Over the years Governor Cuomo has been in close relations with GEI, was guest of honor at GEI luncheons on 1980 and 1996 (May 28,) and participated to some of the GEI AWARD events. 
On a more personal note, I would like to add that I have known Mario for many, many  years and always admired him for his political and moral integrity, for the way he always followed his strong conviction without bending to political opportunities and for all his great accomplishments
I am therefore very pleased, on behalf of GEI, to, once again, welcome and honor Governor Mario Cuomo and present him with the "GEI FRIENDSHIP AWARD" in recognition of his great accomplishments.