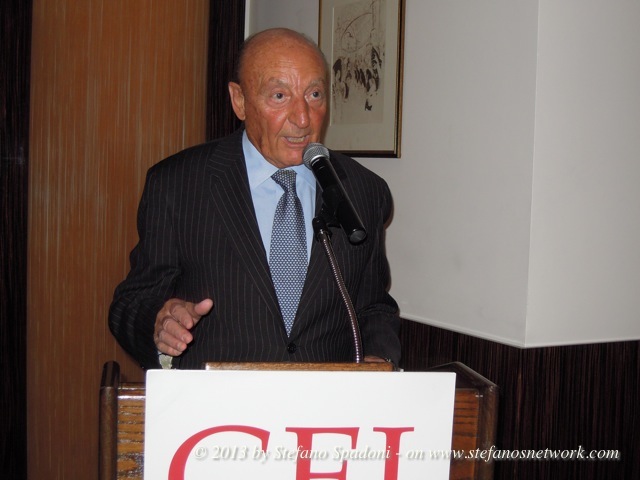 GEI Luncheon in honor of Ms. Lucia Annunziata, President of RAI
Born in Sarno on August 8, 1950, she took a degree in Philosophy at the University of Salerno. In the United States she has attended courses at the Boston School and at the New School of New York. In 1993 she has been recipient of the Nieman Fellowship, at Harvard University. 
She started her journalistic career at the daily newspaper "Il Manifesto", where she stayed until 1980. In 1983 she became Central and Latin America Correspondent for the daily newspaper "La Repubblica", covering the numerous civil wars in the region. For La Repubblica she was also Middle East Correspondent from 1988 to 1992, covering the first intifada, the war between Syria and Lebanon and the Gulf War in Baghdad. At the time she was also the only European journalist to enter occupied Kuwait. 
In 1993 she joined "Il Corriere della Sera", first as a correspondent from Washington, then in the Balkans and, since 1994, as a National affairs writer. 
In 1995 she entered Rai, the Italian Public Television Network, hosting the talk show "Linea Tre". 
From 1996 to 1998, she was the Editor in chief of TG3, the third largest Italian Newscast. 
In 2000 she assumed the editorship af Ap.Biscom, the Italian branch of Associated Press.
In March 2003 she's been appointed Chairman of Italian Public Television Rai. 
She has written various books: "Lavorare stanca" (1997), "Bassa Intensita" (1982), which won the Malaparte Award), "La Crepa" (1998, Saint Vincent Award) and, recently, "NO" (2002), against the war in Iraq. 
She was awarded the Max David Award for her career as a war correspondent. She is a member of the Aspen Institute, as well as the editor of the Institute's magazine, "Aspenia".
The luncheon was held on November 25, 2003 in the Orangerie Room of the restaurant Le Cirque 2000 in New York City.