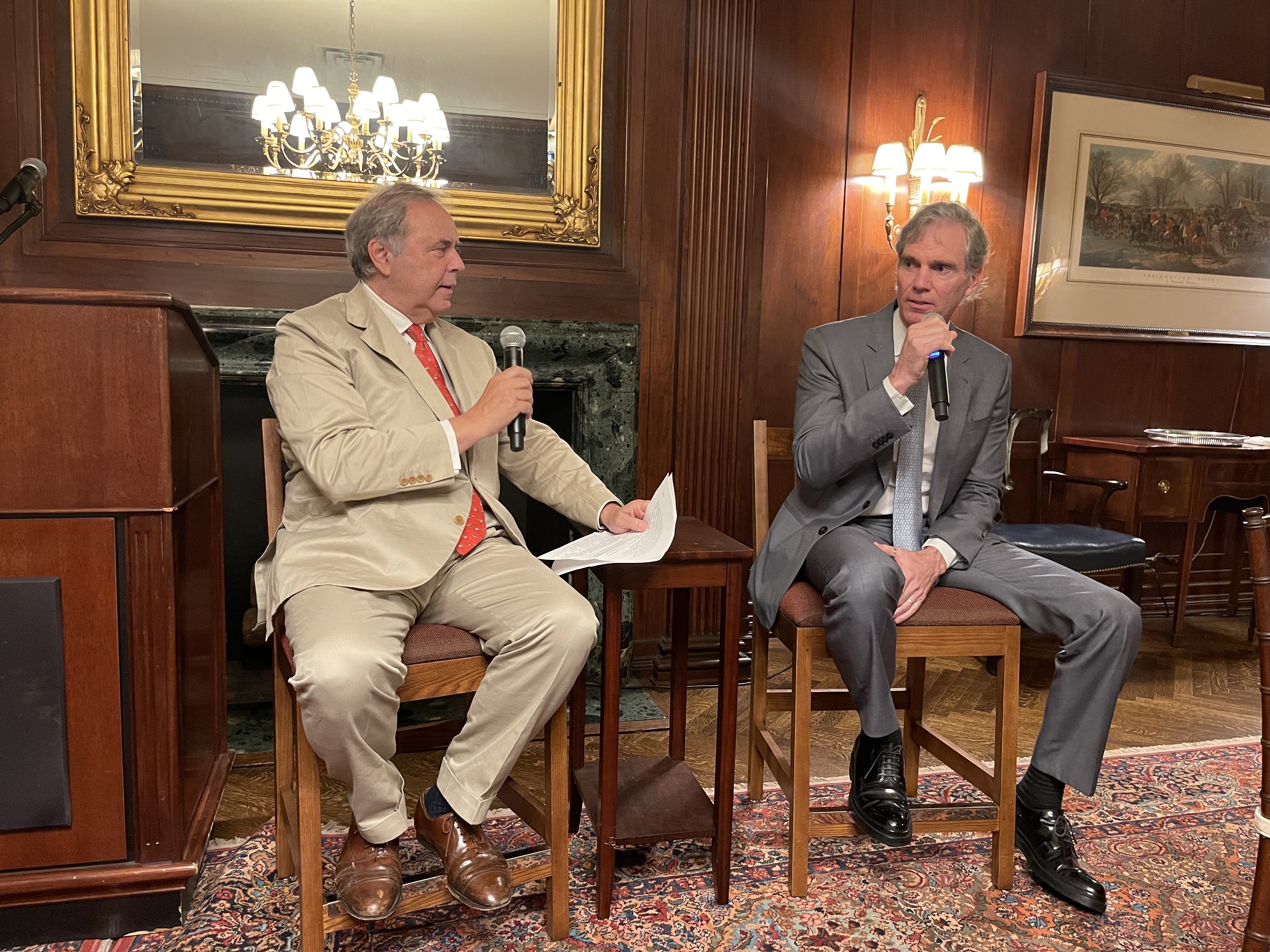 GEI Luncheon with Jay Sugarman
Jay Sugarman is Chairman and Majority Owner of the Philadelphia Union and Union Sports & Entertainment
New York, June 30 2022- Mr. Sugarman has built his career in real estate. Since 1996 is, in fact, Chairman and Chief Executive Officer of iStar, a leading commercial real estate company in the United States, with a current $6 billion portfolio of real estate interests. He is also the Founder of Safehold, one of the fastest-growing REITs since its IPO in 2017, with an enterprise valueapproaching $5 billion. Prior to forming iStar Inc. and its predecessors, Mr. Sugarman managed private investment funds on behalf of the Burden family (a branch of the Vanderbilt family) and the Ziff family
Mr. Sugarman graduated summa cum laude from Princeton University, where he was nominated for valedictorian and received the Paul Volcker Award in Economics. He received also his M.B.A. with high distinction from Harvard Business School, graduating as a Baker Scholar and recipient of the school's academic prizes for both finance and marketing.
Mr. Sugarman bought Philadelphia Union in 2008. Philadelphia Union, winner of the 2020 Supporters Shield, is considered one of the top teams in Major League Soccer.
Jay Sugarman will engage in a conversation with Mario Platero. Addressing this particular time, when investors are
increasingly showing interest in, and acquiring, Italian soccer teams. Also, Lega Serie A came to the United States to promote Italian soccer in the American media market. We think it's important to open this work in progress by hearing directly from an American owner about the possibilities of dramatically growing soccer in America vis a vis other major sports. But also, what Italian soccer should do to improve its standing in the United States media market and in Europe.