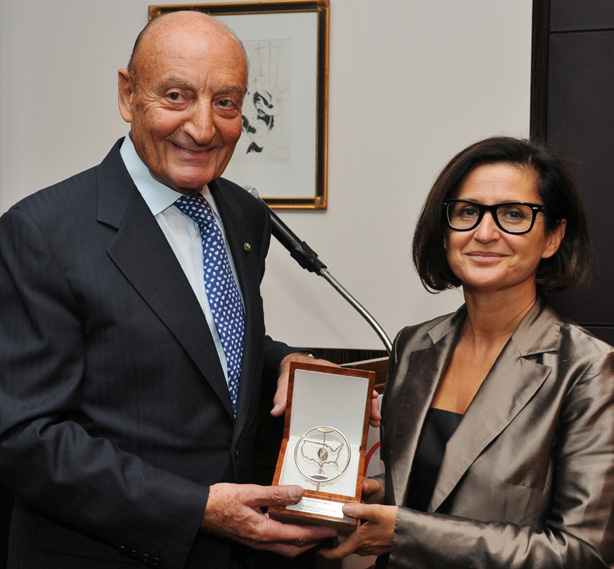 GEI Luncheon in honor of Min. Natalia Quintavalle, Consul General of Italy
I am very pleased to welcome back to New York Minister Natalia Quintavalle the new Consul General of Italy.
 As you probably know, Natalia Quintavalle had previously been in New York while at the Italian Permanent Mission to the United Nations from 2004 to 2007.
Natalia was born in Pietrasanta in the province of Lucca and completed her studies in Pisa, where she obtained a degree in Political Science.
In 1986 she started her diplomatic career at the Ministry for Foreign Affairs in Rome, where she served in the Department for Development Cooperation from 1986 to 1988.
She was then appointed as Italian Consul in Toulouse, France, where she served from 1989 to 1991. Afterwards, she served as First Secretary at the Italian Embassy in Riyadh, Saudi Arabia from 1991 to 1995. Following her return to the Ministry in Rome, she was once again assigned to the Department for Development Cooperation, a position she held from 1997 to 1999.
For the past ten years, she had focused on United Nations issues. First, she managed the relations with some of the United Nations' specialized agencies at the Italian Permanent Mission in Geneva. Secondly, she represented Italy in the Fifth Committee of the United Nations General Assembly while working at the Permanent Mission in New York, and was subsequently in charge of the Economic and Development Office.
When she returned to Rome in 2007, she was appointed as Deputy General Director for political affairs. In September 2011, she left this position to become the Italian Consul General in New York.
 Therefore, on behalf of GEI, I am glad to welcome back to New York Natalia Quintavalle and to present her with the GEI FRIENDSHIP AWARD.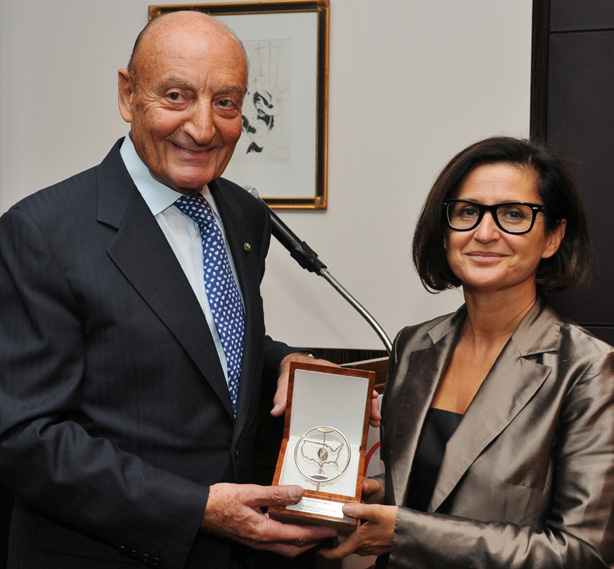 The luncheon was held on March 15, 2011 in the Stella Private Room of Le Cirque restaurant in New York City.