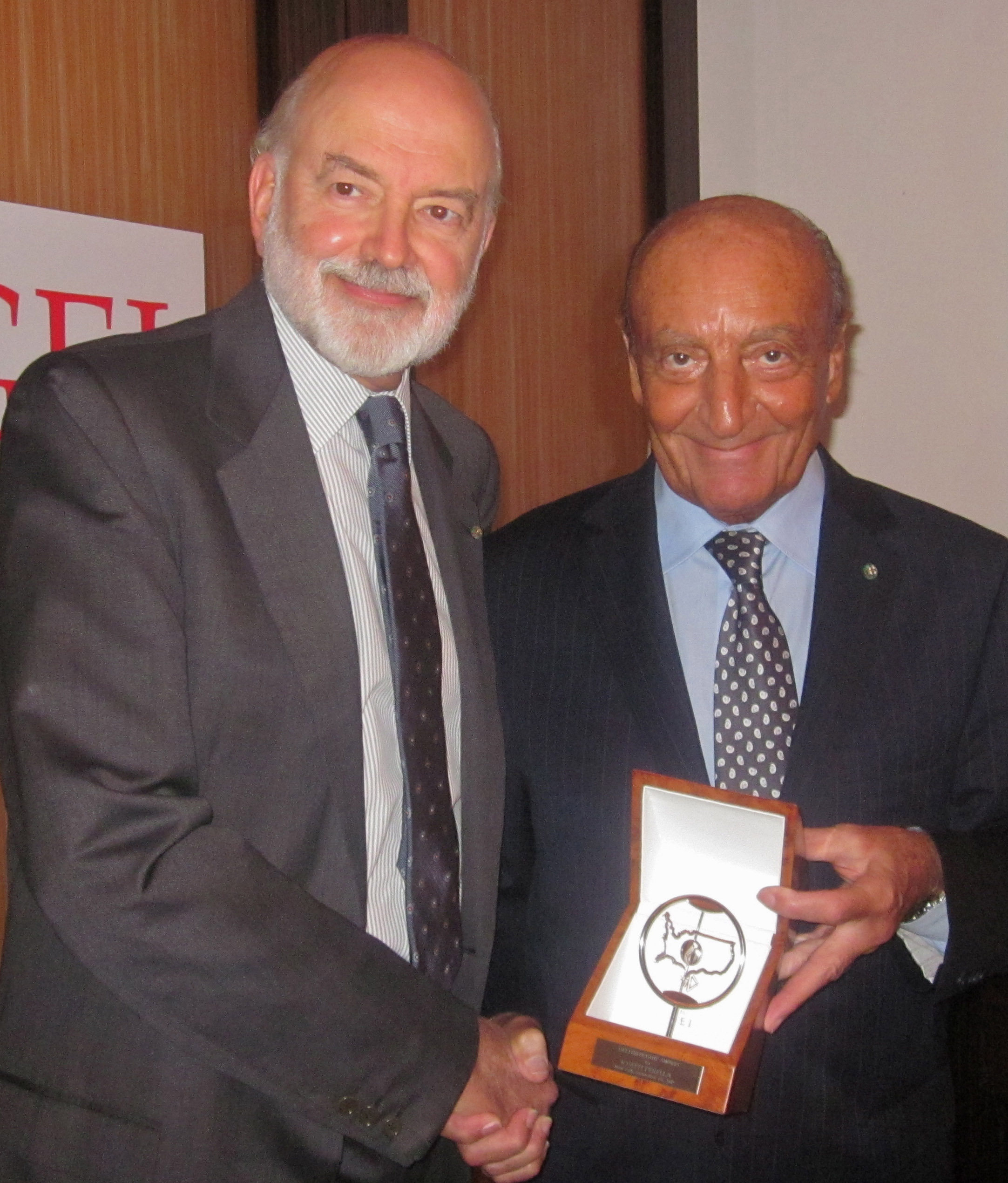 Good afternoon, ladies and gentlemen. Today I am very pleased to welcome to GEI, Mr. Joseph Perella, Founding Partner, Chairman and CEO of Perella Weinberg Partners, one of the top independent financial services firms in the country.
Perella Weinberg Partners was launched in June 2006, and provides advice to decision-makers in business and government in the fields of mergers, acquisitions and restructuring. It also provides advice to investors through its asset management business where the Firm has $9.0 billion of assets under management. Today it has offices all over the world, in such prominent cities as New York, London, Abu Dhabi, Austin, Beijing, Denver and San Francisco.
Mr. Perella was Vice Chairman of Morgan Stanley until May, 2005, and had been a member of the Firm's Management Committee since 1993. Prior to being named Vice Chairman, he was Chairman of Institutional Securities and Investment Banking. Previously, he was Worldwide Head of Morgan Stanley's Investment Banking Division.
After graduating from Lehigh University in 1964, Mr. Perella spent six years with Haskins & Sells as a C.P.A. and served with the International Bank for Reconstruction and Development.
In addition, Mr. Perella served in the U.S. Air Force and the New Jersey Air National Guard.
In 1972, Mr. Perella earned his M.B.A. from Harvard Business School and joined First Boston. The following year he founded First Boston's Mergers & Acquisitions Group, which he managed until 1986. From 1986 through 1988 he was Co-Head of Investment Banking at First Boston; he served on that firm's management committee for nine years.
In 1988 he co-founded Wasserstein Perella & Co., Inc. and was Chairman of the Board until September 1993. Mr. Perella's investment banking career of 40 years includes strategic assignments in virtually every industry and region of the world.
Mr. Perella is also a Director of the American Italian Cancer Foundation, The Atlantic Salmon Federation, Boys & Girls Harbor, Inc., Foundation for Italian Art and Culture, and Lincoln Center for the Performing Arts, Inc.  He is a Trustee of Lehigh University and the Intrepid Fallen Heroes Fund, an Advisory Director of the Board of the Metropolitan Opera Association, and a member of the Director's Advisory Board for Yale Cancer Center. He is also a member of the Council on Foreign Relations.
I have been fortunate to have known Joe for quite some time, and I have always known him to posses many admirable traits, including an extraordinary character, ambition and exceptional leadership abilities
I am therefore very pleased to welcome Mr. Joseph Perella and to present him on behalf of GEI with the "GEI FRIENDSHIP AWARD" in recognition of his numerous accomplishments in the financial sector and of his philanthropic efforts.
The luncheon was held on September 18, 2012 in the Stella Private Room of Le Cirque restaurant in New York City.