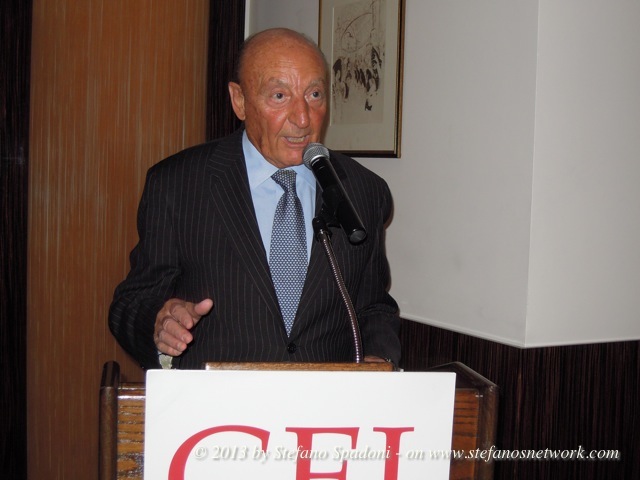 GEI Luncheon in honor of Mr. Paul Friend
New York, NY   —   Il GEI – Gruppo Esponenti Italiani – ha organizzato una colazione in onore di Mr. Paul S. Frend, consulente generale della Federal Home Loan Bank di New York, che ha avuto luogo il 2 dicembre scorso in una sala privata del ristorante Le Cirque di New York. Nel corso dell'evento, Lucio Caputo, presidente del GEI, ha consegnato a Mr. Friend il "GEI FRIENDSHIP AWARD". Nel ringraziare per il premio ricevuto, Mr. Friend ha messo in ampio risalto il ruolo svolto dalla Federal Home Loan Bank nel contesto della crisi economico-finanziaria verificatasi negli Stati Uniti nell'ultimo biennio. Alla colazione hanno partecipato oltre 40 personalita' del mondo economico, finanziario e commerciale dell'area metropolitana di New York, oltre a numerosi giornalisti ed ai soci del GEI. 
The luncheon was held on December 2, 2009 in the Stella Private Room of Le Cirque restaurant in New York City.