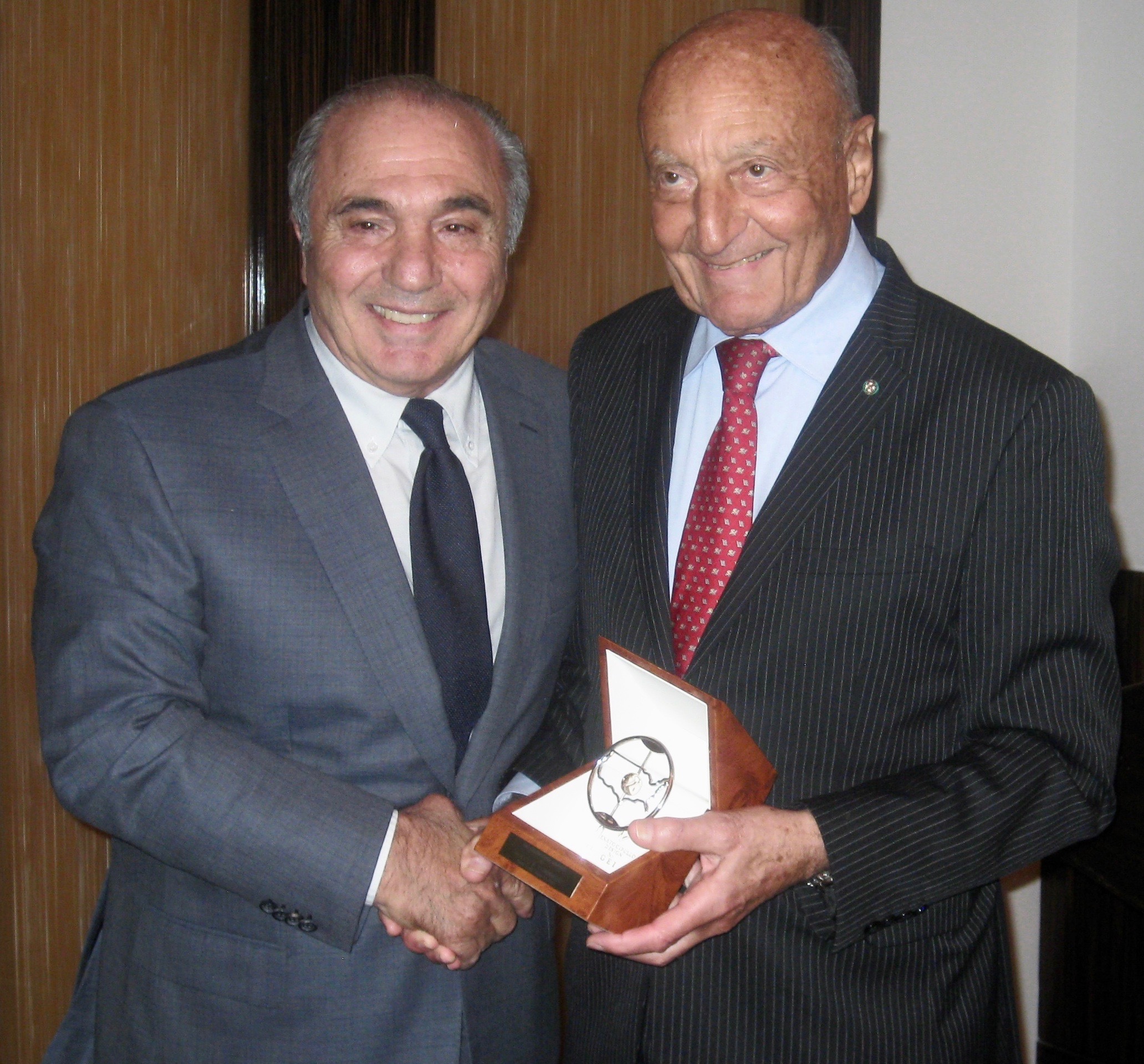 GEI Luncheon in honor of Rocco B. Commisso CEO & Chairman of Mediacom
---
Remarks by GEI President Lucio Caputo:
It is with great pleasure that – on behalf of GEI and myself – I extend the most cordial welcome to the Founder, Chairman and CEO of Mediacom Communications Corporation, Rocco B. Commisso.
Born in Calabria, Commisso immigrated to the U.S. at the age of 12. He attended Columbia University where he earned both a BS degree in Industrial Engineering and a MBA degree from the Graduate Business School. At the Business School, he was the recipient of the prestigious Business School Service Award.
Commisso began his business career at Pfizer Inc.'s manufacturing facility and spent a decade in the financial community, initially at Chase Manhattan Bank (now J.P. Morgan Chase) and then at Royal Bank of Canada.
From 1986 to 1995, he served as executive vice president, chief financial officer and director of Cablevision Industries Corporation. During his tenure there, privately-held Cablevision Industries grew from the 25th to the 8th largest cable company in the nation, serving 1.3 million customers at the time of its merger with Time Warner.
In 1995, he founded Mediacom Communications Corporation with the purpose of acquiring and reinvigorating cable systems. In 2000, he directed a successful initial public offering for Mediacom, paving the way for the company's dramatic growth into the nation's 5th largest cable television provider, with 4,600 employees serving almost 1.4 million customers in 22 states.
Mediacom, with annual revenues in excess of $1.8 billion, is wholly-owned by Rocco Commisso and his family.
In January 2017, Commisso purchased a majority ownership stake in the New York Cosmos and became the club's Chairman. The Cosmos, the most recognized American soccer club, are now based in New York City, and we are glad to welcome the Affiliate Club Manager of the NY Cosmos, Joe Barone, as well as the Chief Financial Officer of Mediacom, Mark Stephan, and the Senior Vice President Thomas Larsen.
Rocco B. Commisso has received many honors for his activities, including the Ellis Island Medal of Honor and the NIAF's Lifetime Achievement Award. In addition, Columbia University named its soccer venue at the school's Baker Athletics Complex as the Rocco B. Commisso Soccer Stadium.
I am pleased, therefore, on behalf of GEI, to present Rocco Commisso with the "GEI Friendship Award" in recognition of the many accomplishments he has already made and of the ones we are sure he will make in the future.
~ Click on the Article below to open PDF ~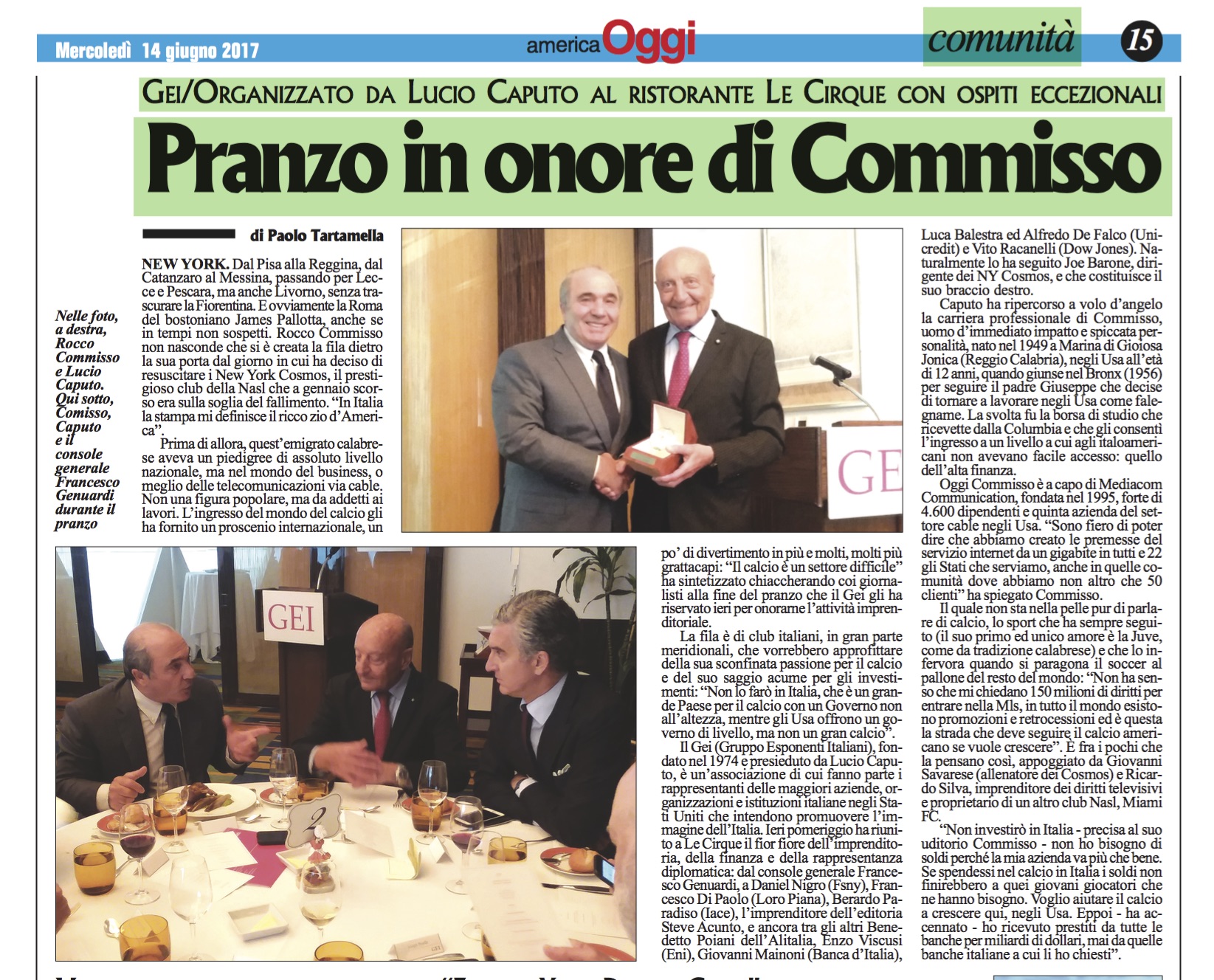 The luncheon was held on June 13th in the Stella Private Room
of Le Cirque restaurant in New York City.
>>>>><<<<<