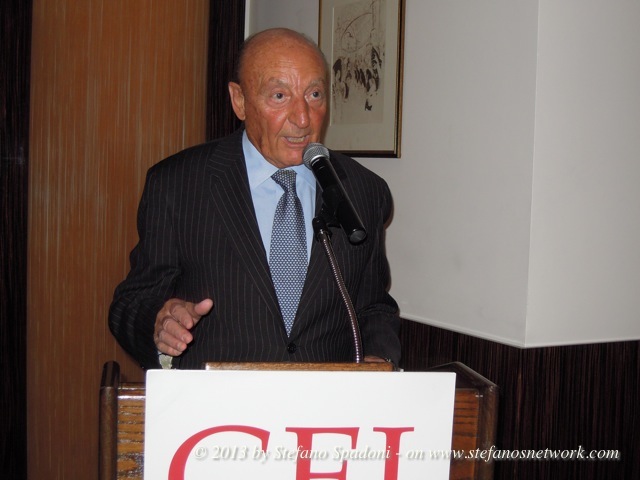 GEI Luncheon in honor of Mauro Porcini Chief Design Officer of PepsiCo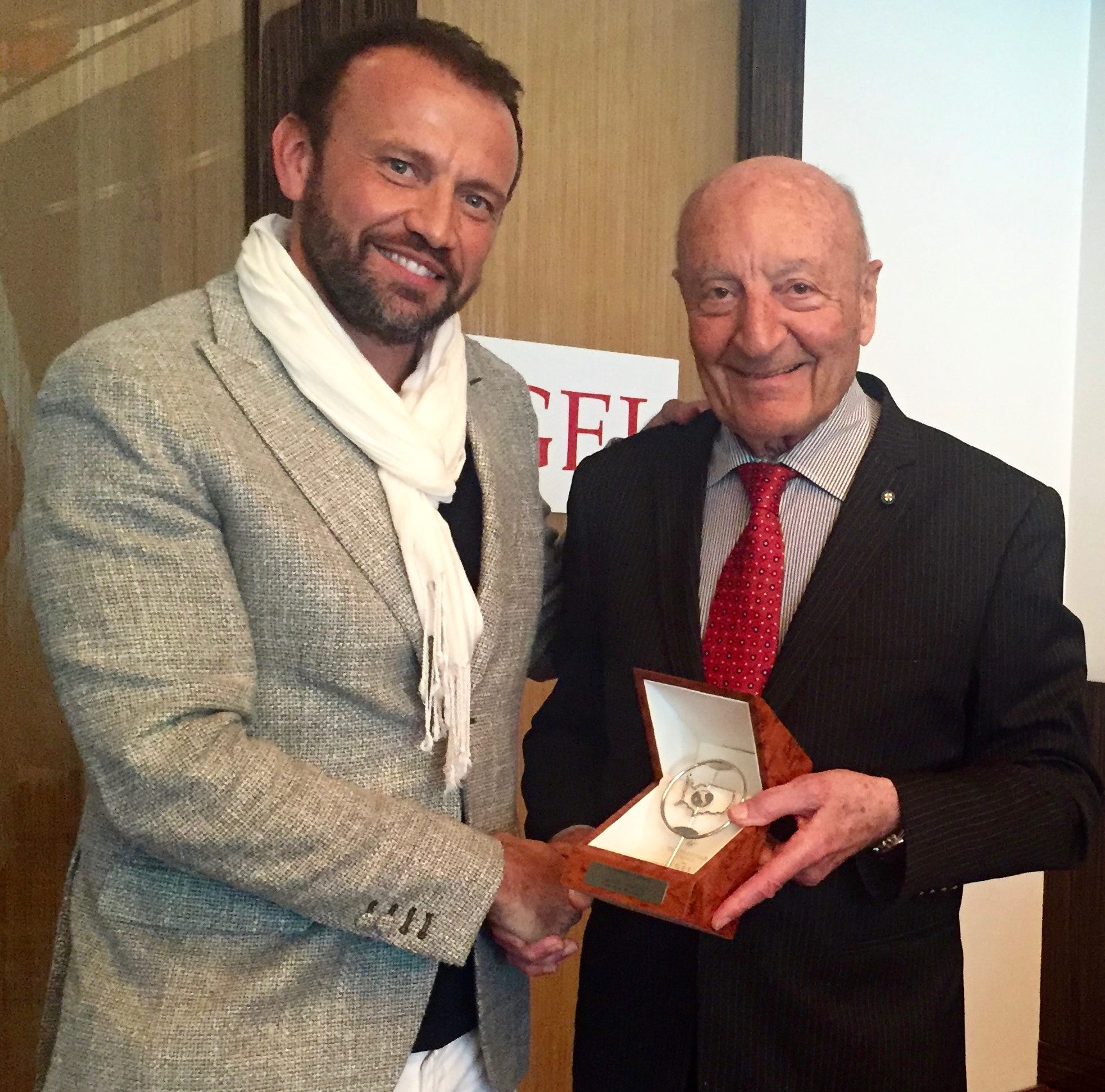 ---
Remarks by GEI President Lucio Caputo:
It is with great pleasure that – on behalf of GEI and myself – I extend the most cordial welcome to the Chief Design Officer of PepsiCo, Mauro Porcini.
Born in Gallarate, Mauro received his masters at the Politecnico of Milan in 2000. He began his professional career at Philips Design and then created his own design firm, Wisemad Srl, in Italy. His work was showcased at the Louvre in Paris as well as the Seoul Art Center.
Mauro then went on to serve as Chief Design Officer at 3M, where his mission was to build and nurture a design sensitive culture in a technology driven and global corporation. His teams, based in the U.S., Italy, China and Japan, won many of the world's most prestigious design and innovation awards.
Mauro joined PepsiCo in 2012 as its Chief Design Officer. In this newly created position, Mauro is infusing design thinking into PepsiCo's culture and is leading a new approach to innovation by design that impacts the company's product platforms and brands, which include Pepsi, Lay's, Mountain Dew, Gatorade, Tropicana, Doritos, Cheetos, Quaker, Mirinda, Sierra Mist and SunChips.
His focus as PepsiCo's Chief Design Officer extends from physical to virtual expressions of the brands, including product, packaging, events, advertising, retail activation, architecture, and digital media.
Over the past few years, Mauro has been recognized for being a leader in design by a number of organizations: In 2011 Fast Company recognized him as one of the "50 Most Influential Designers in America" and "Master of Design" while the World HR Forum in Mumbai presented him with its "Award for Leadership and Innovation."
In 2012 Fortune Magazine listed him in the "40 under 40" ranking – its list of "the business's hottest rising stars" – the only designer included, Ad Age named him in their "Creativity 50" – its list of the "world's most influential creative personalities" and the PoliMi of the University Politecnico of Milan has recognized him with the AlumniPolimi Awards 2012 (area Creativity) for the "great merit of contributing to enrich the Italian culture in the world".
In 2014 Fast Company listed him as one of the "Most Creative People in Business 1000," and he was recognized with the "PRIMIDIECI UNDER 40," an award that celebrates the extraordinary professional and personal success of the ten most distinguished Italians in the U.S. every year.
As you can see from Mauro's extraordinary career, he was already very successful while in Italy and that success brought him to a position of more relevance in the U.S. in one of the largest, most prestigious and most innovative American corporations. This is something that is not very common, and this both reflects Mauro's exceptional qualities and clearly confirms that great Italians can be successful abroad where they can be fully appreciated. And that should make all Italians very proud of being Italian, as we are of Mauro Porcini and his success on both sides of the Atlantic.
I am pleased, therefore, on behalf of GEI, to present Mauro Porcini with the "GEI Friendship Award" in recognition of the many accomplishments he has already reached and of the ones we are sure he will make in the future.
>>><<<<<
The luncheon was held on May 4th in the Stella Private Room
of Le Cirque restaurant in New York City.