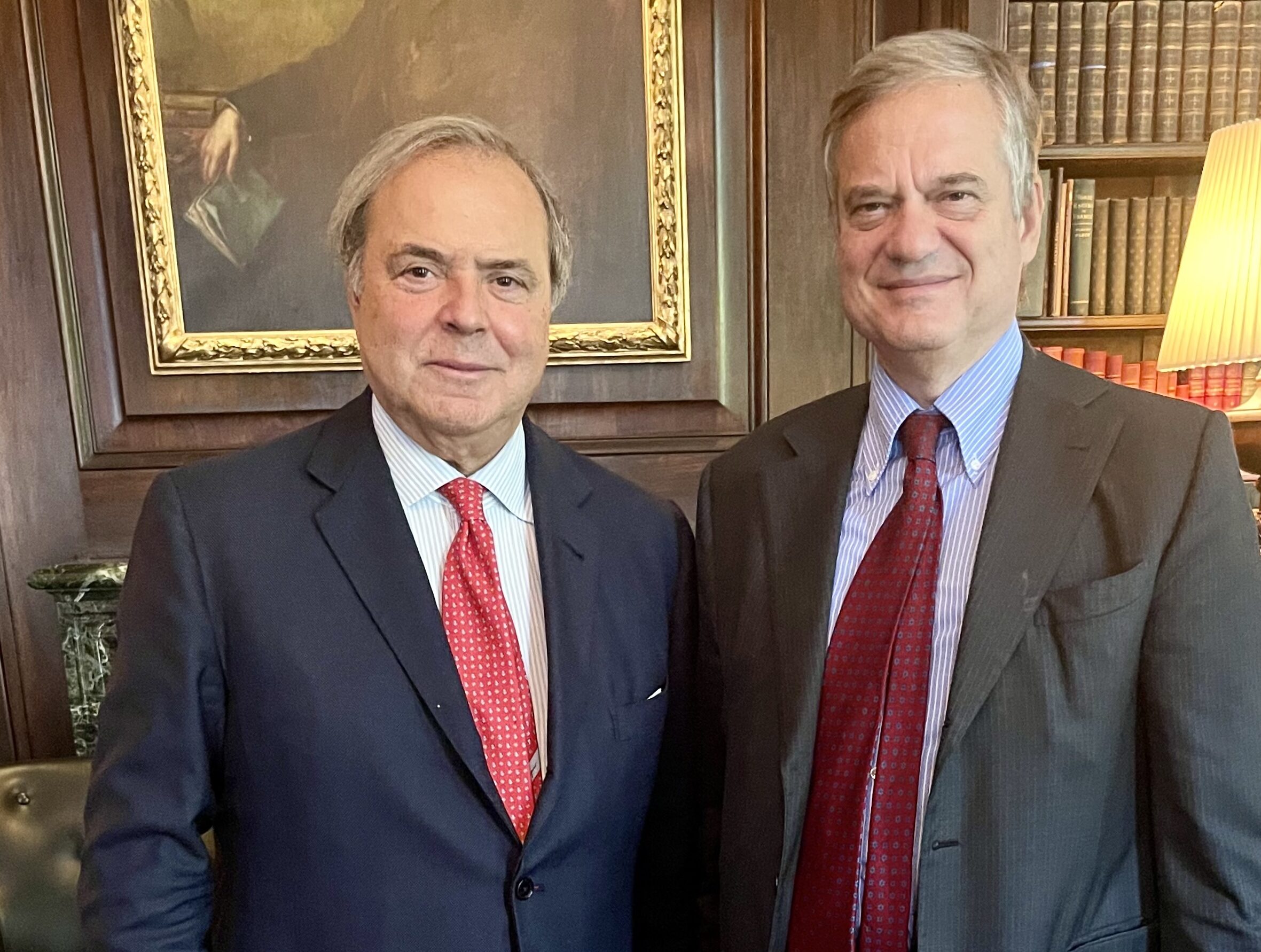 GEI Luncheon with Lorenzo Bini Smaghi
New York, October 11 2o22- Lorenzo Bini Smaghi, Chairman of the Société Générale and former member of the European Central Bank, from 2005 to 2011, was the speaker today for the GEI monthly lunch at the Knickerbocker Club .
Bini Smaghi with the GEI president Mario Calvo-Platero, right before the beginning of important IMF/World Bank annual meetings in Washington DC later this week, addressed the ramping inflation, a never ending energy crisis; but also the strong tightening monetary policy by both the Federal Reserve and the European Central Bank, markets in great tensions, stock indexes well into a bear market, a Transatlantic economy vulnerable to a recession, a war waged by Russia that threatens to become nuclear in Ukraine. Platero and Bini Smaghi have also spoke about local topics, analyzing  which impact the international issues will have on the policies of the next Italian government which will be presumably formed by Giorgia Meloni. From the left side, Mario Calvo Platero and Lorenzo Bini Smaghi
Before joining Société Générale, Mr. Bini Smaghi, an internationally renowned economist, has work at length at the Research division of the Italian Central Bank in Rome starting in the early 80's, later he was posted and Director General for International Financial Relations of the Italian Ministry of Economy and Finance. He has published extensively in international economics and between 2005/11 he was in charge of international economics as a Governor of the ECB.